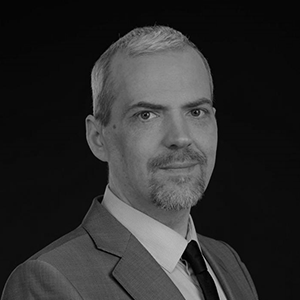 Alex Petrovic, Senior Partner at Joksovic, Stojanovic & Partners Law Office, with 20 years of international experience in the IT industry, specializes in information technology law and in particular contracts for development, licensing, and maintenance of software, protection of digital intellectual property, gaming, cyber security, digital data protection, e-business, and e-government. His international experience includes leadership in World Bank/EU projects ranging from electronic incorporation of companies in Canada, re-use of digital public sector information in the European Union (Slovenia) to the modernization of e-business and e-government legal frameworks in Serbia.
Mr. Petrovic was educated in law in England and in applied information technology in Canada.
His clients come from different sections of the IT industry and are involved in a wide range of businesses such as the development of software, outsourcing, video gaming, internet gambling, e-banking, e-money, virtual currencies, information security, e-commerce.
He regularly speaks at various international conferences, appears in the leading media, and is a guest lecturer at private and public universities.
Alex Petrovic contributes to international legal publications World Online Gambling Law Report, E-commerce law & policy, E-finance & Payments Law & Policy, Getting the Deal Through, among others.
Legal500 and Chambers and Partners listed him as the leading IT law practitioner in Serbia.