SEE GAMING FORUM VOL.2
Hotel Mona Plaza Belgrade & On-line, 15 October 2021
A meeting point for the gaming business professionals.
participations models (on-line & on-site)
What is The conference about
We bring together
all professionals
in the gaming industry
with a special focus on South East Europe.
Get the most out of our event. The Forum will again bring together C-level executives, software suppliers and major providers, casino and sportsbook operators, payment solutions companies, and national regulators that impose taxes and collect money, to discuss the industry requirements, regulatory obstacles, social responsibility, business strategy, and the role of technology in the industry.
The Game changer
A little bit of history...
The first SEE Gaming Business Forum was held on 20 November 2020 gathering around 150 participants from 20 countries. Some of the reputable international and local brands, operators and technology companies participated in the Forum tackling some of the burning topics related to the gaming industry. The Forum was supported by the Serbian Gaming Authority, Ministry of Finance.
The gaming world
What is
SEE Gaming Business Forum?
The 2nd SEE Gaming Business Forum will continue to explore business trends, strategies, and innovations in the gaming industry with specific focus on South East Europe market.
This year's forum will be organized as a hybrid event on October 15, 2021, at the Mona Plaza Hotel in Belgrade, Serbia. Delegates can attend the forum whether in-person or through a virtual event platform.
Unique hybrid event experience
SEE Gaming Business Forum will be organized both land-based and online. This hybrid approach enables a flexible and engaging way to participate in the forum.
Pre-register for 2020
What to Expect.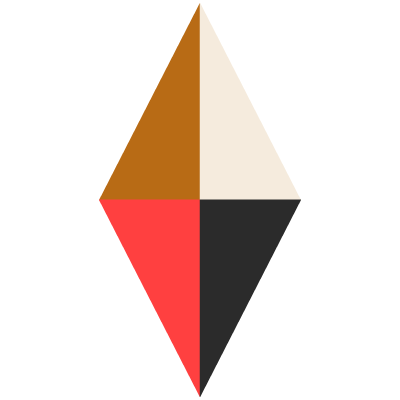 Networking
We bet you think you know just about anybody from the SEE gaming industry. We beg to differ. Join us in our networking breaks and cocktail and meet your potential new business partners.
Having trouble finding someone? No worries, we are there to help. Use our online platform or better yet talk to the organisers.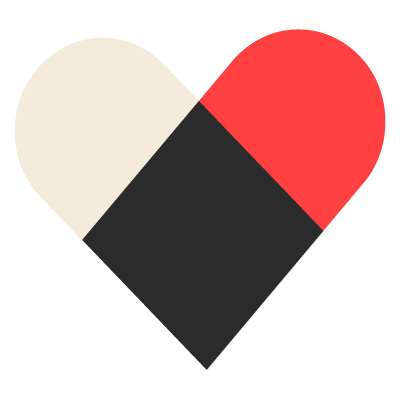 Learning
Do you believe you know all about the gaming industry? We have sweetened the pot by bringing international and local industry leaders who will discuss the latest hot topics and trends in the industry.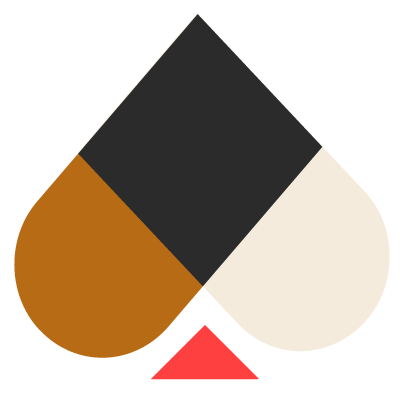 Exposure
We raise your odds of being recognised as one of the industry leaders in the SEE market by creating a variety of promotional packages that fit all your promotional needs. What's more, we'll raise the stakes and do our best to customise them to your individual requests.
Preliminary agenda
Schedule.
9:30 – 10:00
( 0.30 Hour )
10:00 – 10:30
( 0.30 Hour )
10:30 – 11:45
( 1.15 Hour )
Panel I - Keep on playing the game
How to stay on top of the market and where the new opportunities lie in SEE?
11:45 – 12:00
( 0.15 Hour )
12:00 – 12:30
( 0.30 Hour )
Fireside chat: HR, HR, HR
How are industry players coping with lack of qualified human resources and why is employer branding important for this industry in particular?
Panel II – Regulatory issues
Keeping up with the gaming industry
Panel III – Technology & Gaming
There's no business like tech business
15:30 – 15:45
( 0.15 Hour )
Panel IV: Responsible gaming, marketing, and CSR
Let's play responsibly!
Register for 2021
Participation Fees.
Choose your event experience
SEE Gaming Business Forum will be a hybrid event that offers a flexible and engaging way to participate.
Early Bird
EUR350
+ VAT
For registration before 1 September 2021
3+ Corporate discount
Bring your colleagues and get our corporate discount! Contact us for more details.
Contact us
NOTE: We are carefully monitoring the World Health Organization and the Government of Serbia's updates and recommendations. Because COVID-19 virus circulation varies among communities, we must remain agile and react to the current situation accordingly. Therefore, we cannot guarantee the SEE Gaming Forum will be held in person at the onsite event. Should the pandemic situation deteriorate in the second half of 2021, we will adjust the event as a full virtual experience.
The most relevant names in the gaming industry
Featured Speakers 2021.
Insights and industry trends
From our angle.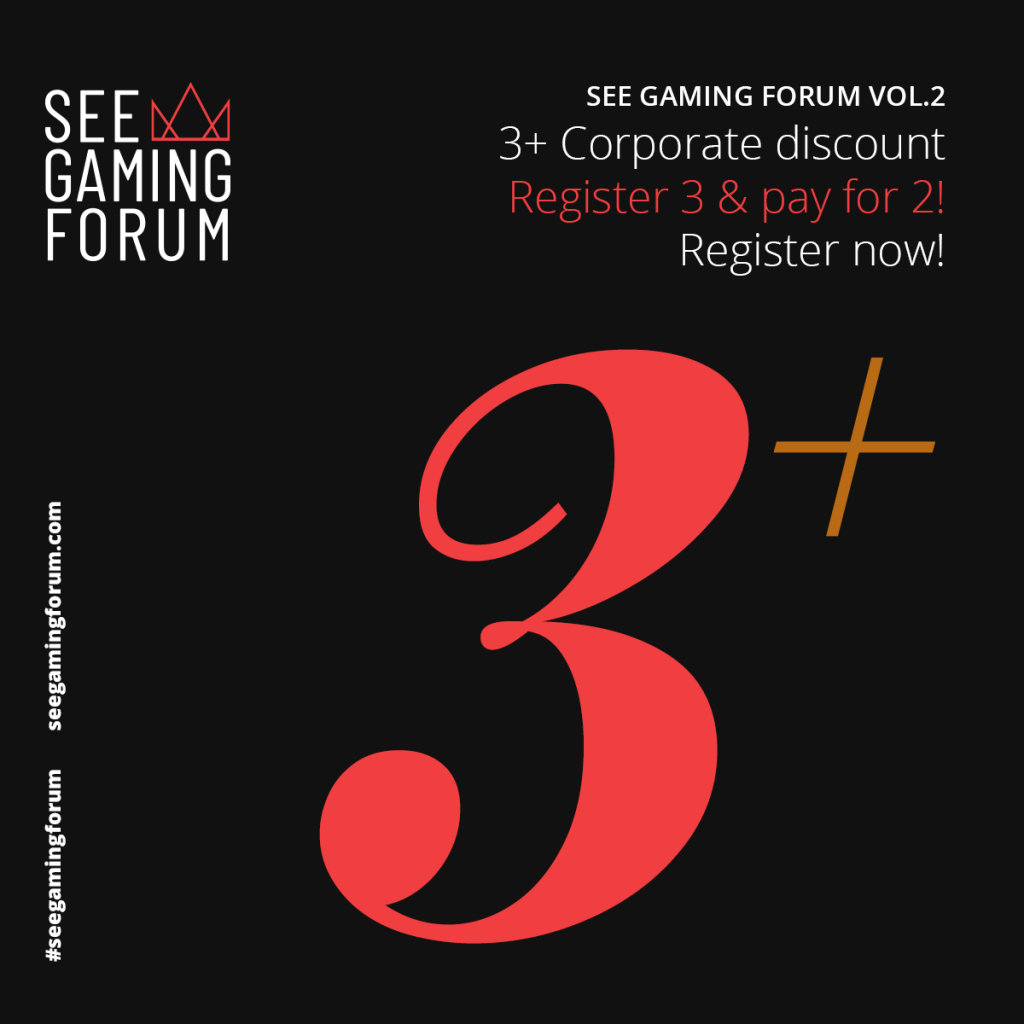 3+ Corporate discount: Register 3 &...
Read More
Meet our Sponsors & Partners
Forum Partners.
collaboration
Let's talk.