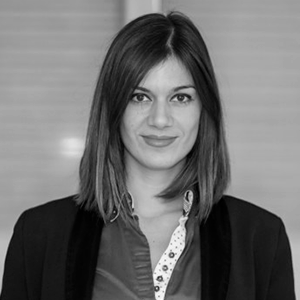 Chief Compliance Officer, ECD
Sanja is a digital and financial markets professional specializing in risk, compliance and anti-money laundering.
Her extensive experience covers work in Big Four firms, as well as developing digital finance policy, having worked on both regulatory and market application side of digital solutions in Serbia, mostly focused on financial technology.
Sanja is currently the Chief Compliance Officer for ECD, one of the most successful FinTech companies in Serbia, actively working with public institutions such as the National Bank of Serbia, Securities Commission and Ministry of Finance, pioneering registration and operations processes under the new FinTech regulatory framework.