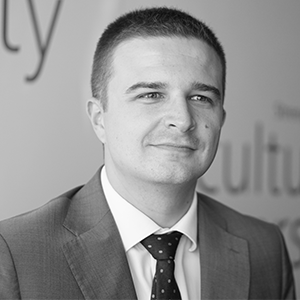 Independent Attorney at law in cooperation with Deloitte
Stefan Antonić is an independent Attorney at Law who cooperates with Deloitte Legal Serbia. He deals with all areas of commercial law, advising domestic and foreign clients, including multinational companies, banks, investment funds, and real estate investors, institutions that start or develop business in Serbia, Montenegro, Macedonia, and Bosnia and Herzegovina.
Stefan has participated as a part of a working group on writing the new Serbian Act on Games of Chance, which started applying on April 11th, 2020.
His work and experience in the Banking and Financing sector have helped bring the novelties to the new Act that affect the operators financially but conceptually keep the gambling activity regulated in the same manner as in the outgoing legislation.
Stefan has graduated from the Faculty of Law, University of Belgrade. He is a member of the Belgrade Bar Association and a member of the International Bar Association.