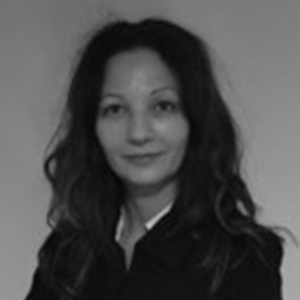 Compliance Professional, Founder and Director, MozaIQ Consulting Ltd
Tatjana is a senior compliance expert with over 17 years of experience in the gaming, betting and lottery industries across the UK and internationally, covering the digital, land-based and multi channel sectors.
Her understanding of industry regulations, technology and products, coupled with drive towards innovative and sustainable solutions, position her well with B2C operators, B2B service and technology suppliers, regulators, accredited testing laboratories and player protection charitable organisations.
She is enthusiastic for the new opportunities, with an outstanding reputation for coordinating and successfully delivering complex compliance projects.
During her career, she has worked closely with the regulators, B2C, B2B operators and lotteries in UK, Europe, Canada, Balkan, Africa, Latin and North America.
Through the numerous certifications and audits, she has established a strong collaboration with the industry leading accredited testing labs.
Tatjana has created an OMNI Compliance framework. It enables operators to successfully set up the compliance policies, linking data privacy and InfoSec to their licenses' objectives in a transparent and a cost-efficient manner, while collecting requested records for audit and tracking purposes. By its proactive design principles, the regulatory requirements would be inbuilt into the operators' products and services, and then efficiently certified and approved for use.
In last couple of years, she has been focused on identification, prevention and post interaction evaluation of problematic gamblers. She was involved in projects implementing AI/ML that championed responsible gambling.
Tatjana is an international lead auditor for security management ISO 27001, an internal security assessor for international payment card industry compliance PCI DSS, lead auditor for international quality management ISO 9001 and FAST manager in UK.
She is a member of ICA, IAGR, GREF, also collaborating with RGA, RGT, GamCare and other influential 3rd party industry organizations.